Guerrilla marketing – what is it and is it actually effective? Guerrilla marketing encapsulates uniqueness, thinking outside the box to achieve marketing success and brand awareness – quite often beating big budget campaigns with low-cost unique thought and creativity.
The term was coined in the 1980's by the late Jay Levinson, a business writer who wrote about guerrilla marketing in the context of the 80's, and of course, as the digital era began, guerrilla marketing tactics transformed into what they are today.
No matter how gigantic the campaign – every company can have a guerrilla marketing strategy, and we can all learn a thing or two from the most famous campaigns. Here are our top 5:
Frontline
Frontline used a gigantic photo of a dog on the floor of a busy public space to capture the attention of people far and wide who thought the PEOPLE were actually FLEAS. This was a great way to get their audience to involuntarily interact with their marketing campaign – human behavior that fit right into the message.
The Blair Witch Project
The Blair Witch Project was an incredibly successful film made in 1999 which has grossed millions upon millions of dollars. Who made it? A group of college students on a low-budget shoot. How did it get so much attention? Guerrilla marketing – by building a campaign and website around the mystery and intrigue of the film and garnering attention for it before it ever came onto the big screen – these film students did guerrilla marketing proud.
Definitely not a cheap campaign – but a great example of a unique and interesting guerrilla marketing effort! Red Bull started a campaign to get Austrian athlete Felix Baumgartner to perform the world's highest skydive. The social media team at Red Bull did the bulk of the heavy lifting for this campaign – generating intrigue and getting friends to share their content on their own platforms to spread even farther across the Internet.
Tinder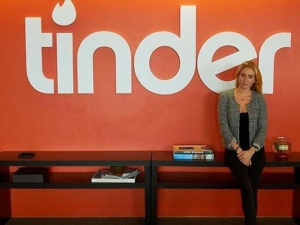 Tinder was not always the top dating app – people were not so sure at first about swiping left and right, but with a strong grassroots campaign, Tinder was on top. Staff of the app infiltrated college parties and got the hype going by telling stories of how engaging the app was (even if it wasn't yet).
"After seeding USC, Justin and Whitney traveled to schools like SMU in Dallas. Whitney might stand on a table in a fraternity and announce that there were 200 hot sorority girls on the app waiting for the men to sign up, then run to the sorority and tell them the reverse. They left a trail of stickers behind them—in the best campus bars, in the most exclusive nightclubs." (Source: TechCrunch)
Ice Bucket Challenge
The Ice Bucket Challenge is widely regarding as one of the most successful guerrilla marketing campaigns – and for good reason! This campaign went absolutely viral and was the perfect way to get people involved in ALS awareness. The key was social media – friends would post a fun video of themselves covering their heads in ice cold water and then nominated 3 more friends to do the same – a ripple effect that spread across the world.
Need some help with your guerrilla campaign? Get started with Cabeza Advertising today!